Is Carl Icahn right that Apple shares will double in value?
Activist shareholder and Apple fanboy Carl Icahn thinks Apple is 'seriously undervalued' and that the firm should buy back even more of its own stock, pdq.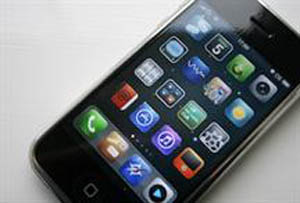 Carl Icahn reckons that Apple shares today are so undervalued they're worth peanuts. The claim came in a detailed 4,500 word letter from Icahn to Apple CEO Tim Cook, and is based, says Icahn, on his own valuation methodology. According to which Apple shares should be trading at around $203, rather than the $101-and-a bit-they are today.

Furthermore Icahn adds, in between loving up Cook by telling him what a 'perfect' Apple CEO and all round great guy he is, this means that Apple should massively boost its share buyback programme in order to get as many shares as it can while they're still cheap. Thus boosting the share of future returns that will devolve to other deserving shareholders - including Icahn himself of course.

Now on the face of it this seems pretty far-fetched - everyone knows that the fabled efficiency of the market is not all its cracked up to be, but still. Can shares in such a high-profile, popular and massively-traded company really be undervalued by half?

Icahn's numerous critics don't think so, and suspect rather that he is pursuing a nakedly short-term agenda driven primarily by the prospects of driving up the value of those 53m shares he already owns. The impressively perma-tanned Icahn certainly looks like a guy who gets plenty of thinking time down at the beach.

But he has a couple of important points on his side in the debate. Firstly, his track record of spotting undervalued stocks is pretty solid. Indeed, the last time he said that Apple's shares were undervalued - about a year ago - people were equally disinclined to believe him. But the shares have risen 50% since then.

Secondly, his underlying beef with Apple - that it is failing to use its huge financial clout to the maximum benefit of its shareholders - is valid. The company has become so adept at extracting cash from punters in exchange for high-margin techie delights like the new iPhone 6 and the Apple Watch that it has now amassed so much of the stuff that it simply doesn't know what to do with it all.

It is sitting on an estimated pile of nearly $165bn - most of it in offshore accounts - that it just can't spend fast enough. Now too much money may sound like the kind of headache we'd all love to have - There are hugely-indebted governments all over the globe which would swap bank accounts with Apple in a heartbeat - but it does cause its own problems.

The usual solutions include going on a M&A buying spree, but Apple has always shied away from this in the past, and would likely come a cropper if it tried now through lack of expertise. Besides the kind of dosh it has takes a lot of spending that way.

Hence the share buyback idea. Buying back your own shares to take them out of circulation and boost both the share price and the returns for remaining investors is one of the oldest tricks in the book, and the least imaginative. But it is also one of the most direct means of returning capital to shareholders, and in Apple's case it can be done on a large enough scale to make a serious dent in that nation-sized treasure hoard.

The irony of the whole situation is that Apple is already buying back its own shares and at a pretty hefty clip too. It's repurchased $74bn of itself in the last year or so, and has plans to make that $130bn by the end of next year. Neatly taking care of the majority of that embarrassing cash bulge in the process.

In his admirably restrained reply to Icahn, Cook calls this simply 'The largest capital return program in corporate history.'
So really the whole thing is an argument about speed rather that direction. Will Icahn get his way and force Apple to up the pace even further? We don't know, but neither do we imagine that many people ever say to him 'Carl, I can't' and get away with it. Watch this space.