Carlos Ghosn defends Renault against emissions claims
UPDATE: Everyone does it, and it's all about electric cars anyway, says the boss of the French car giant.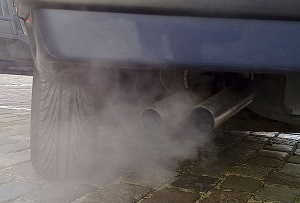 Renault boss Carlos Ghosn has dismissed suggestions that his company has done anything wrong with emissions testing. 'You can say that anyone is cheating,' he told analysts after revealing Renault's 10% rise in full-year revenue. 'Test any other car, you will find this kind of things.'
Ever since VW became embroiled in the emissions scandal, there have been fears other carmakers could be hauled along for the ride. All eyes have been on Renault since its offices were raided by the French fraud squad in January, which sent shares down 22% in one morning, and was followed by the recall of 15,000 cars.
No one is saying Renault deliberately faked any test results. Rather, the French allege that the particulate filters in some its diesel engines aren't effective when the car is too hot or too cold (consider them the Goldilocks of emissions limiting devices).