How to carry on working past 60
It looks as if you are going to be working into your late 60s. So how are you going to keep on top of your game and avoid being put out to grass? Here's a crash course.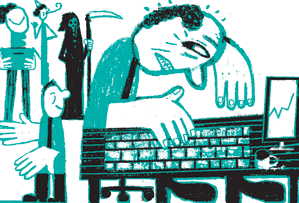 Keep fit. Your job may not involve hauling bricks, but being physically fit pays dividends: it can help you avoid health problems, keep a psychological edge, stay alert and give you more energy, as well as influence how people think of you. 'Management can be pretty sedentary and you need to make a positive effort to keep yourself in shape,' says Cary Cooper, professor of organisational psychology at Lancaster University Management School.
Never stop learning. Organisations have a tendency to give up on training people beyond their fifth decade, says Chris Brooks, policy adviser at Age UK. 'Identify the skills you need now and in the future, and make it clear that you expect to continue your personal development.' Cognitive stimulation helps keep you mentally agile, says Cooper. 'Go to conferences, meet people and show others that you are in learning mode and haven't given up.'
Present yourself. Out-of-date clothes and grooming send people a message that you are out of touch. 'Invest in a haircut and smart clothes, and above all take care that you don't look dowdy,' says Peter Shaw, executive coach at Praesta Partners.