Cash-flow problems crippling your business?
SPONSORED: Failing to keep up with payments? Struggling to reconcile invoices? Here's how to focus on growing your business instead of drowning in paperwork.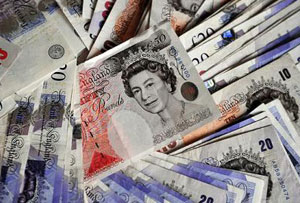 Q: I run an insurance broker with ten direct agencies, ranging from car insurance to travel insurance. We work with a network of around 200 intermediaries and process up to 2,400 transactions every month with them. We've always used debit cards to settle these payments but this is causing a lot of difficulties in terms of reconciliation, administration and reporting. Help!*
A: This is a big challenge for any kind of business that works with intermediaries, from travel agents and mortgage brokers, through to property portals and financial advisors.
I can understand your frustration. The amount and type of information that you can capture on a debit card is usually pretty restricted. When you're dealing with multiple agencies offering multiple services, that can be a real headache. You're probably spending a lot of time trying to reconcile invoices and that's slowing down the speed at which you pay your suppliers – which won't win you any popularity contests.