The cautionary tale of Mr Growthman
The arch rivals Mr Growthman and Mr Batten-Down-The-Hatches are vying for control of our economy, says management consultant Campbell Macpherson. But it's time Growthman won the day.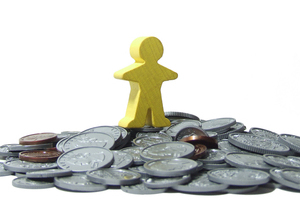 One of the first casualties of this recession was, sadly, the much-loved Mr Growthman. In businesses across the nation and indeed around the world, this doyen of optimism and never-ending good times was sadly forced to clear out his desk and make way for his arch nemesis, Mister Batten-Down-The-Hatches.

That was three years ago.

I think it is time for his return.

During the boom times, when the word 'bust was officially expunged from our collective lexicon, and when companies dared to invest and grow, the man of the moment was Growthman.
Growthman is one of my favourite leaders for obvious reasons; he's a visionary; he's charismatic, he's great with the media and is someone who leads very much from the front. The rest of the company takes their cues from him and the organisation's culture soon becomes entwined with his personality and his way of doing things. He sets outrageous goals for the company, which most of the staff believe are utterly fanciful, but they secretly yearn to make them real.
His strategy is very simple – as long as his company is growing, head office will leave him alone and may even support him from time to time. Of course, the problems start when the cycle inevitably turns and the growth starts to slow, for success not only breeds success, it also breeds resentment. At the first sign that the stellar growth may be coming to an end, the knives will start to appear. Never mind that Growthman has quadrupled the size of the business in the last five years, he will be yesterday's man and destined to be shown the exit.