CBI calls for more private infrastructure investment
A whopping £250bn of investment will have to come from the private sector to bring the UK's infrastructure up to scratch, according to a new report.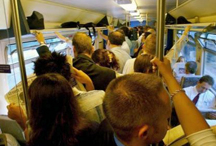 We've all seen the thousands of potholes and miles of cracked Tarmac left by the winter across the UK, and, by May, all too few of them have received any highway maintenance TLC. But that's just the roads, and the Confederation of British Industry (CBI) has published a report calling for the government to enhance the credit rating of its construction schemes to attract more private investment.
Pointing specifically at pooling pension funds and creating a 'single, attractive shop window' for schemes, as well as making sure that Solvency II doesn't ward off any would-be investors, the report claims that the £250bn required by the government's National Infrastructure Plan will have to come largely from the private sector.
The CBI's director general, John Cridland, said: 'By underpinning and lifting the credit rating of certain infrastructure assets, it can make them less risky and more attractive to investors.' He also said that 'just a fraction' of the £1.5 trillion held in UK pension funds would make a 'huge contribution' to renewing the country's infrastructure.