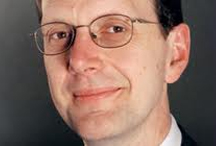 CBI chief slams government over economic growth
Quote of the day: 'Where are the diggers on the ground?' CBI director-general John Cridland has hit out at the government over the lack of growth in Britain's economy. He told the FT that ministers seemed 'dazzled in the headlights', saying it is 'disappointing how long it is taking to get momentum and urgency into the growth plan.' Cridland pointed to delays in road regeneration and renewable energy policy as principle areas of neglect. George Osborne, take note...
Published: 12 Jul 2012
Last Updated: 09 Oct 2013
.
Find this article useful?
Get more great articles like this in your inbox every lunchtime