CBI finds gloom among manufacturers
The UK manufacturing sector looks to be holding up well despite the recent credit market turmoil – but that hasn't stopped bosses getting gloomier.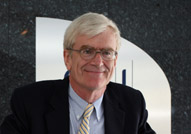 According to the CBI's latest Industry Trends survey, published on Tuesday, companies are still worried there are more serious problems around the corner – despite no sign of demand waning. The proportion of firms who are more pessimistic than they were three months ago outstripped the optimists by 13%, which is the biggest difference for nearly two years.
The good news first: more than a quarter of firms saw an increase in total orders, while the proportion of firms recording higher export volumes was 6% higher than those reporting lower volumes – although most respondents were expecting these to drop in the coming months, as the credit crunch bites.