CBI warns that UK economy faces 'last chance saloon'
John Cridland, director general of the CBI, believes that unless government takes radical action, right now, we're toast.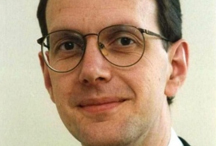 Speaking ahead of the CBI's annual conference on Monday, Cridland described the current state of the UK economy as a 'mess'. '[It's] in a bad place, with confidence evaporating,' he added.
Businesses have cash on their balance sheets, they're just not spending it, Cridland explained. Like all markets, bonds to jobs, recovery and progress depends on confidence. The belief in an upturn is the only thing that can create one.
Cridland also made some practical suggestions for effecting an economic turnaround. Namely: improving infrastructure - including more toll roads, and scrapping the carbon price floor. He described the latter as an 'own goal' for government; a move that could ultimately see large energy-guzzlers upping sticks and relocating overseas.