Centrica boss: 'we'll remove green levies if government does'
The chief executive of British Gas said this morning that the company would pass cuts to green levies directly to customers. Speaking of which...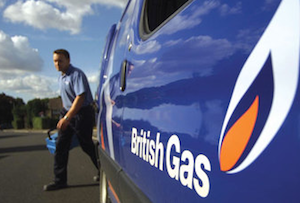 It's a brave man who, mid sector-wide image crisis, takes the stage at one of Europe's biggest business conferences to try to defend his company. But today Sam Laidlaw, chief executive of British Gas owner Centrica, appeared alongside leaders of BAE Systems, the BBC and Sainsbury's on a CBI panel called 'building trust under the spotlight'. He looked a bit hot under the collar.

Amid all the sharing-and-caring assurances that the company is listening to customers and trying to help the most vulnerable with their bills blah blah blah, Laidlaw said one interesting thing: 'We've been very clear that if the [government-controlled] environmental and social levies could be reduced or taken off the bill altogether, that could be passed on to customers.'

The session's chairman, ITV business editor Laura Kuenssberg, raised her eyebrows. 'Let's be clear: if next month the government takes green levies off the bill, you could immediately pass that on to customers?'

'Yes, absolutely,' answered Laidlaw.

This is terribly convenient, because this morning it was reported that George Osborne is planning to cut £75 worth of green taxes for each household as part of his Autumn statement.

At the moment, green levies run to about £112 of the average household's £1,400 dual fuel bill - but according to industry sources the government is considering scrapping the Energy Company Obligation, which accounts for £47 of bills, and the £11 Warm Homes Discount, which will be moved to general taxation. Alas (or pleasingly, depending on your point of view) the £30 subsidy which goes to wind farms and nuclear power will stay. Sadly.

Nevertheless, if Laidlaw is to be believed, the energy sector is about to get a lot more cuddly - not least because he confirmed he's turning down his bonus (nice gesture, but a fat lot of good that's going to do customers...).

'More than half a million customers are going to receive a special discount on top of the warm home discount this year. Last winter, we helped some 2.1 million households - nearly a quarter of our customer base, with special discounts, benefits, entitlement programmes. We need to continue that. That's our number one priority.'

Aaah. All together now: 'I love you, you love me, we're a happy family...'.