Centrica hit by shareholder backlash after cutting 3,000 jobs
Iain Conn's pay package was given the thumbs up but 15% of proxy shareholders rebelled.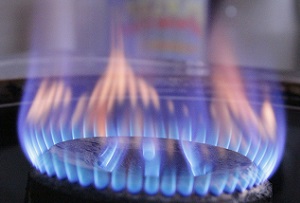 'When WPP does well, I do well,' Sir Martin Sorrell told the Press Association yesterday, in defence of his bumper £63m pay package. It's a logic that's hard to disagree with, but not one that bosses in the crisis-hit energy industry can rely on at the moment.
After shareholders rejected the pay package of BP boss Bob Dudley last week (albeit in a non-binding vote) today it was the turn of Centrica chief exec Iain Conn to face a backlash. The PIRC (which advises insitutional investors) called for his £3m pay package to be voted down, but while a majority gave it the thumbs up, 15% of proxy shareholders (which represent 72% of the total) voted against ahead of its AGM this morning. That's better than last year, when 33% voted against, but it still shows not everybody is happy.
The British Gas owner has had a better year than BP - mainly because it's focused more on the provision of energy to consumers than on harvesting it from the ground. But the fact its share price is down 10% over the last year and that it has just announced more job cuts makes Conn's £3m pay-out for this year harder to justify.