Centrica sounds warning bell on profits
The British Gas owner has said it doesn't expect a growth in profits this year.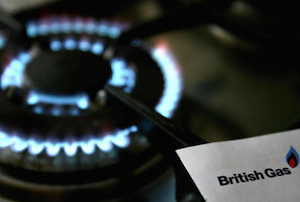 Centrica has announced this morning it doesn't expect its earning to grow this year, citing the rising costs of securing and supplying energy, along with the increasing costs of meeting 'environmental obligations'.

The embattled energy supplier said British Gas Residential had become loss-making for a number of months and this was the reason behind its much-criticised 9.2% price hike. Not manifest greed then, as many have suggested…

Centrica, in fact, has been trying pretty hard to restore its public image amidst widespread distrust and those price hikes.

Speaking at the CBI conference last week, Centrica boss Sam Laidlaw announced he would not accept his bonus this year (which could be worth as much as £3.5m). He also said if the government were to cut green levies – this would be passed immediately back to the customer.

Today's statement also stresses the need to win the public back.

'These are unprecedented times for the energy sector in the UK, with intense public and political debate over rising bills,' said the uncharacteristically wordy report.

'Energy suppliers and politicians both have a role to play in helping to minimise the impact of higher costs on bills and improving transparency to restore trust in the industry.'

With widespread energy price hysteria splashed across headlines from John O'Groats to Land's End – restoring trust might be harder than simply giving up a bonus.

And, in public at least, politicians are giving the energy companies grief too. Back in October, David Cameron and Ed Davey told people to leave British Gas, in the wake of the price hikes. They urged customers to switch suppliers if they weren't happy. A slash in green levies will mend any bridges there though, we all know the Tories aren't exactly fans of green taxes.

Meanwhile, Ed Miliband's 'price freeze' war cry could be heard for miles, as he threatened to freeze energy prices for 20 months if he wins the next election – wiping £1.5bn off Centrica's share price in just two days (a drop it still hasn't recovered from).

But despite Cameron and Davey's calls to switch suppliers, British Gas' customer base has remained broadly unchanged at 15.7 million – showing while people a riled up about energy prices, they aren't leaving in droves…yet.

It looks like Centrica isn't the only energy company in financial hot water. German power giant RWE, which owns Npower, announced this morning it will have to slash 6,750 jobs across Europe to deal with low wholesale prices and the increase in renewable capacity.

It predicted pre-tax profit for 2014 would be between €7.6bn and €8.1bn compared with €9bn this year.

Looks like we're all going to be out of pocket then. But we doubt this stream of profit slide news will do much to arouse sympathy from the British public just yet. This fiery debate is far from over...