How CEOs can de-stress, too
No-one enjoys working for a stressed-out boss, and when it's the CEO it's doubly bad news. Michael Lewis, outlines 6 factors all leaders should consider to minimise stress and nurture wellbeing.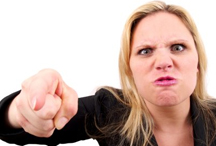 1) Perspective - approach to managing stress
Managing stress is an inside job. Quite often, the level of stress felt by CEOs facing a sea of change and challenge can be down to their own style of leadership and approach. A CEO's approach to leadership is defined by their beliefs and what they feel they can and can't do – as Henry Ford said, "Whether you think you can or whether you think you can't - you're right."
Resilience is one of the most important tools in managing stress: it is not about being tougher or harder but about what is required to create bearability from within. The most successful CEOs are those who have learned to understand their own reactions and behaviours in response to stress and who have made a large enough investment into their own wellbeing to overcome them.