A CEO's guide to BYOD (Bring Your Own Device)
The advent of Bring Your Own Device has brought with it security and management nightmares galore. Tech CEO James Sheward explains how to navigate this new technological minefield.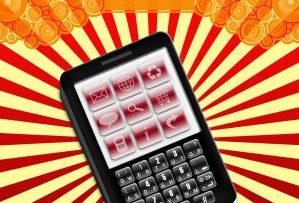 As chief executives, we are charged with maintaining a vision, looking beyond the current minutiae of day-to-day activities to see what lies on the horizon—or slightly beyond. Five years ago, we were looking at the promise of a mobilised workforce: a world where employees could work anytime, from anywhere to achieve new heights of productivity and efficiency. For the most part that vision is now reality. Employees heeded our call-to-arms; IT rapidly responded by arming the workforce with corporate-owned devices and productivity apps to go out and tackle the world.

Like most calls-to-arms, however, there was a hectic frenzy to 'just do it', instead of looking at the big picture. In the case of corporate-owned devices, the risk was minimal; IT could secure and lock down the devices in line with corporate policies. But what no one expected five years ago was the mass commoditisation of smartphones and tablets, coupled with employees' tenacity in getting the devices they preferred to use connected to corporate resources. Suddenly, the bright promise of mobilisation was tarnished with a management and security nightmare. And thus, Bring Your Own Device (BYOD) was born.

But all is not doom and gloom; here are five ways that BYOD can foster innovation while ensuring the same levels of security and control as its corporate owned ancestors.
Productivity? There's an app for that
We live in an app economy. Mobile app store downloads have more than doubled every year since 2008 and the iTunes App store just crested the '25 billion-sold' mark. While the most prevalent apps still involve angry birds being slingshot at oppressive pigs, there's a new explosion of apps poised to proliferate the enterprise.
CRM: Salesforce.com has become the premier tool for managing sales' client relationships and offers a direct conduit to any material sales needs to close the deal.
Office productivity: The new iPad's retina display is a designer's dream come true, while mobile office productivity apps like word processing, spreadsheets and presentation software continue to mature by the day.
Your competitors are finding ways to optimise and monetise mobile apps. It's time to join the fold, or be left very far behind.
The panacea of customer satisfaction
BYOD can improve productivity and customer satisfaction too. When employees can choose their own technology, answering client emails and working on that last minute deadline simply feels less like work. Your employees are far more likely to spot-check their work email when done with their personal correspondences if access is a click away, instead of on a completely separate device.
Innovation doesn't just happen in cubicles
You've probably heard grumblings from your IT department about BYOD, and issues ranging from data leaks to time wasters like the aforementioned Angry Birds. While these concerns must certainly be addressed, visionary CEOs understand that any paradigm shifts will be met with fear and apprehension. That is the nature of progress and the job of a leader: to look beyond the problems, to see the ultimate promise.
As a CEO, you can advocate for BYOD because you understand that:
• Work can and should be allowed to happen anytime, from anywhere. There are no edicts that stipulate the next big idea will happen inside a cube between the hours of 9-5.
• Smartphones and tablets have transcended beyond "Bring Your Own Toy." Imaginative workers are finally starting to show the tangible business benefits of the intuitive swipe interface. Remember, the world once scoffed at the mouse, too.
• Apps are on a direct collision course with productivity tools. As tablet and smartphone processing power increases, so do the capabilities for retrieving, manipulating and sending information.
• Millennials are starting to enter the workplace in droves, as boomers look to the greener pastures of retirement. This new workforce is comprised of digital natives, not immigrants. To be an employer of choice in tomorrow's economy, you must be open to the devices of their choosing.
Social media + BYOD = The future of engagement
Social Media for customer and market engagement is no longer a fad or a sign of living on the bleeding edge. The facts are plain: the media has foregone the press release for the more convenient Tweet — customer engagement is happening much less over the phone, and much more through fan sites, Facebook, and LinkedIn.
Social media and mobile go hand-in-hand in the consumer world. Enterprise apps like Salesforce Chatter have consolidated social media capabilities onto a common platform to disseminate your messages to the four winds at a moment's notice—assuming your champions have device connectivity whenever and wherever they need it.
Unlimited prosperity, protected by policy
Ultimately, while you want to achieve enhanced productivity, to do so without a plan in place moves beyond calculated risk to reckless abandon. The best way to strike the balance between security and productivity lies in the capability to set granular controls, offered by mobile device management (MDM) platforms.

Think of BYOD as a safe playground for your company to get its mobile strategy right—a proving ground for benefits you can then extend to customers. MDM platforms can isolate corporate data on a users' phone—they're like sandboxes within that playground. With an MDM platform, you can be proactive and selective in your approach to BYOD, rather than reactive and limiting.

Still, an MDM platform won't do much good without a solid BYOD policy. The right combination of policy and technology lets you mitigate risks while enabling opportunity.

As much as the tools change, that risk-opportunity trade-off is what a CEO gets paid for. You owe it to yourself and your company to be the CEO who 'got mobile right.'

James Sheward is CEO of enterprise mobility management firm Fiberlink