Challenger bank Aldermore announces price range for £800m IPO
Aldermore is hoping to raise £75m of fresh funds from its flotation in London.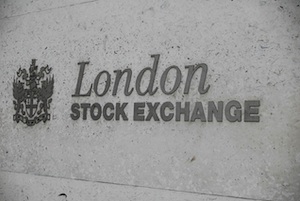 After announcing plans to float last week, 'challenger bank' Aldermore, has revealed the price range for its IPO today, which will value the company at around £800m.
The share price will be set between 217p and 265p as it makes its stock market debut on 17th October, when it hopes to raise around £75m.

Chief exec Phillip Monks launched the bank in 2009 with backing from private equity firm AnaCap. It has capitalised on the appetite among small businesses and homeowners for alternative, non-big 'bad' bank sources of finance and generated pre-tax profits of £18.6m in the six months to June. It now boasts 800 staff and 160,000 customers.

Aldermore is the fourth bank to seek a London listing this year. Yesterday Virgin Money announced plans to raise £150m in its highly anticipated floatation, while Lloyds offshoot TSB and One Savings Bank listed earlier in the year. Metro Bank and Santander UK are expected to list in 2015.