Challenger bank Aldermore is planning an IPO
IPO WATCH: There's still appetite to shake up banking, even if the froth has gone out of floats recently.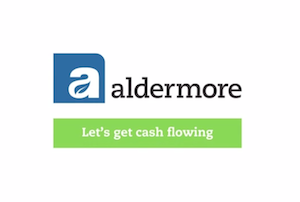 Back in the spring, companies were falling over themselves to list on the stock exchange, egged on by eager investment bankers eyeing up fat fees. Then the champagne valuations started to go flat: new Plcs from Just Eat to Poundland and Boohoo.com are still trading below their offer prices, while others, including Fat Face and low-cost airline Wizz Air, pulled floats entirely.

So-called 'challenger bank' Aldermore's reported flotation plans indicates one industry seems to be avoiding the IPO hangover, though – the much-maligned banking sector. And therein lies the point: it's in dire need of a reputation overhaul after the financial crisis and years of scandals (PPI, Libor, fx-rigging, etc) and the new kids on the block are both fast-growing and free of baggage.

The five-year-old bank is expected to announce a stock market listing that would raise £400m-£500m and value it at £800m-£900m within a few weeks, according to the Telegraph. And it was only valued at around £450m at the start of the year, when it raised £40m from hedge funds Toscafund and Landsdowne Partners.

The company, owned by private equity firm AnaCap, reported pre-tax profits had jumped almost 15 times to £22.4m in 2013. Meanwhile, its double-digit growth in return on equity was higher than any listed bank - the focus on 'straightforward banking' for individuals and small businesses looks to be paying off.

An Aldermore IPO would follow the successful June floats of OneSavings Bank, whose market cap has risen 8% to £448m on a share price of 184.25p, and TSB, whose shares have risen almost 13% to 293.75p. The Competition and Markets Authority's plan for a full competition inquiry into retail banking looks more unnecessary by the day.