Challenger banks struggle to overcome customer apathy
The likes of Handelsbanken are ahead on customer satisfaction, but there's still reluctance to switch accounts.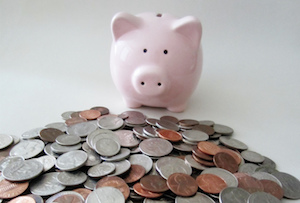 Since 2012, the Bank of England has granted licences to 21 new providers aiming to rival the big four banks. That shows just how much things have changed since Metro Bank proudly declared its status as the first high-street bank to be granted a licence for over 150 years in 2010.
Some question whether they are really offering anything all that innovative, but a new survey of around 12,000 small and medium-sized businesses claims challenger banks are successfully punching above their weight against the industry stalwarts.
The Business Banking Insight (BBI) research, carried out in September and November last year for the Treasury, revealed how businesses found the service of various lenders. Most big banks were rated below average (some of the lowest rated included Barclays, Lloyds and TSB), while challenger banks such as Handelsbanken and First Direct (HSBC's digital-only bank) sat at the top, with aggregate customer satisfaction ratings over 80%.