The changing face of finance - is it time for the CFO to shine?
A chief financial officer is ideally placed to spot new opportunities and develop the relationships that help a business grow, Barclaycard's Eduardo Vergara says.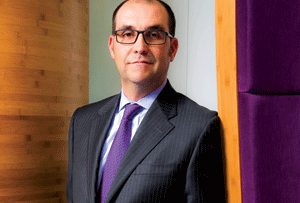 With the global economic crisis showing no signs of abating, companies are facing huge challenges when it comes to growing. Budgets are being tightened, access to credit is squeezed and consumer confidence is low. Yet businesses must continue to expand and be more efficient if they are to compete with their peers. It's a difficult juggling act, to say the least, and the chief financial officer is more critical than ever to achieving this.
MT caught up with Eduardo Vergara, CEO of Barclaycard Global Business Solutions, to discuss how the finance function can rise to the challenge.
How important has the CFO become now?