Charismatic leadership has its downsides
Charisma may help leaders get to power but it can also disguise their incompetence and inability to do the job.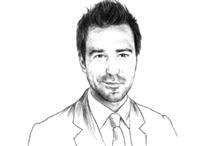 When people are asked to describe the key qualities of leaders, they will usually include 'charismatic' among their chosen traits. Indeed, the notion that good leaders should have charisma is so embedded in popular culture that it is hard to even think of a famous leader who lacks it (except, of course, for Angela Merkel).
Although definitions vary, charisma generally refers to a set of psychological attributes that make some individuals seem more likeable, influential and heroic than others. When Max Weber coined the term, his focus was political leadership, but it has since been used in relation to any form of leadership, including - think of TED talks - charismatic thought-leaders.
If you are a leader, the benefits of charisma are hard to dispute: it will help you persuade and inspire your subordinates, perhaps even turn them into devoted fans or groupies. Yet when charismatic leaders lack the more substantial ingredients of leadership potential (eg, ability, self-awareness, and concern for others), their toxic charm will disguise their incompetence. In other words, charisma erodes the difference between perceived and actual leadership effectiveness, enabling inept leaders to succeed.