Charity shops cash in
FEATURE:The times when all they sold was old clothes and Val Doonican LPs are long gone. These days, the UK's third sector is packed with slick retail operators that are using the downturn to rack up their presence on the high street.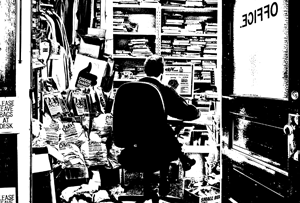 Britain's retailers are having a hard time, with a number of well-known chains such as Habitat, Blacks, Peacocks and Game feeling the pressure. Clinton Cards has announced the closure of all its shops, and vacancy rates in some places run as high as 30%. The multiples closed 14 shops a day last year, and replacements are not springing up to fill the gaps. There are whitewashed windows everywhere.
Our high streets would look a whole lot emptier, however, were it not for charity shops. Last year, their sales rose 3.6% to £974m. There are more than 9,000 of them, and they are growing in number - and ambition - all the time, benefiting from people's taste for bargains and their increasing willingness to wear other people's clothes (the fashion for 'vintage' has no doubt helped).
Sue Ryder, for instance, runs a network of hospices and nursing homes across the UK. It has 399 shops. Some of them are frankly shabby, but it is working hard to bring them up to the standards expected of a modern retailer. The store at the lower end of the High Street in Cheltenham, Gloucestershire is a good example. Light, airy, with white walls and new shopfittings, it stocks men's, women's and children's clothes, bric-a-brac, electrical items, books and DVDs, but also devotes half of its 3,000sq ft floor space to furniture, secondhand and new.