Charles Morgan of Morgan Motors: My salary is now zero
You Live And You Learn: Charles Morgan, co-owner of Morgan Motor Company, on being ousted from the board and the challenges of working in a family firm.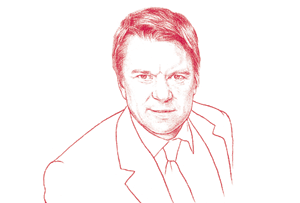 I was ousted from the board last October after disagreements over the family trust. Until that point, I was earning £140,000 a year as strategy director. Now my salary is zero. With a family to support that's very tough.
Everyone remembers my father and me on BBC2's Troubleshooter in 1989. Sir John Harvey-Jones told us we'd go out of business if we didn't modernise production. That was a big shock but the show put us in the public eye - 11 million people saw it. We were turning over £3.5m then. Now sales are £40m.
Harvey-Jones berated us for having long waiting lists, but he was wrong. Everyone wants a waiting list now. My father used to say it's best to produce one less car than the market actually demands.