Chartered Management Institute: Chris Roebuck on entrepreneurial leadership
In My Opinion: Chris Roebuck, a CMI Companion and visiting professor at Cass Business School, on how to transform performance with entrepreneurial leadership.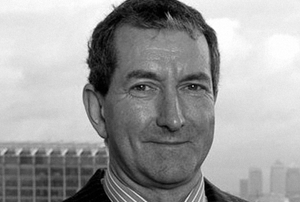 It is actually simple to improve organisational performance significantly in a relatively short time at little or no cost - both in the public and private sectors. Despite guidance on how to do it being easily accessible, and despite the tough competitive and economic environment, few organisations seem bothered to act. They seem to feel that being 'just good enough' is acceptable, rather than constantly seeking to be the best. Why do so few do it?
Data from the Corporate Leadership Council, which surveys up to 50,000 employees and other sources, suggests that less than 20% of staff in most organisations are giving maximum effort. Roughly 70% 'just do the job', giving only the effort they have to, while 10% affect colleagues negatively. Those who 'just do the job' could potentially give their organisation 30% more 'discretionary' effort if they wanted to. Even if they performed not 30% but 15% better, it would totally transform organisational performance, and quickly.
The key question is why aren't they? Because the leadership they get isn't good enough. Report after report over many years shows organisations are not developing competent leadership at all levels as a strategic imperative. An individual's decision to give high performance is 57% rational and 43% emotional. So presenting a logical case for high performance or change alone without emotional inspiration wastes half of the chance for success. The line manager accounts for 80% of the emotional part and over 50% of the rational, which means that for high performance all line managers, not just those at the top, have to be able to lead competently.