Chartered Management Institute: Combatting techno-phobia
Dame Lynne Brindley, CEO of the British Library, argues that radical action is required to ensure managers are not held hostage by information anxiety.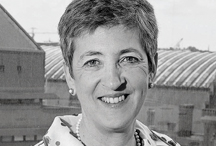 It doesn't take long nowadays for conversations among managers to turn to the blessings and curses of permanent connectivity. Thanks to smartphones and near-ubiquitous Wi-Fi, the boundaries between our personal and work lives are becoming ever more blurred.
Add to this the ceaseless bombardment of emails, voicemails and texts; numerous social networking and 'friend' requests; news alerts, management reports and industry updates - not to mention an ever-expanding host of apps we simply can't live without. The information we consume has increased in sheer volume just as the channels by which we receive it have multiplied and proliferated.
The feeling of overload that results is not a new predicament. Back in 1984, a decade before most of us had even heard of email, Jacob Palme, a Swedish computer scientist, said: 'If used by many people (email can) cause severe information overload problems...