Chartered Management Institute: In My Opinion
Andrew Kakabadse, professor and CMI Companion, on procedure has blinded us to governance failings in UK boardrooms.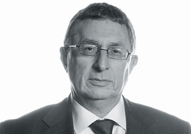 Ever greater reliance is being placed on boards to act as custodians of the enterprise on behalf of shareholders and other stakeholders. Yet cases of inadequate board supervision do surface. In response, a number of inquiries dating back to the mid-1980s have concluded that non-executive directors (NEDs) should be more vigilant in the governance of their organisations.
The 1992 Cadbury report signalled the governance revolution through scrutinising company directors who benefited from mortgages offered at favourable rates from company funds. A decade later, the American Sarbanes-Oxley legislation demanded more stringent governance, resulting in a wave of protests from either side of the Atlantic. Greater attention to governance protocols in the UK followed. However, while disciplined governance processes are needed to tease out risks and vulnerabilities, an overzealous focus on compliance with procedure has resulted in many board directors being unwilling to face what is going on in their corporation.
A global survey my colleagues and I conducted in December 2009 showed that risk managers, principally of financial services companies, had been trying for more than two years to warn their management and boards of the folly of continuing to invest in questionable financial instruments. Their voice was unheard. Sales were prioritised in the full knowledge that economic calamity was just around the corner. So much for 'hard governance'.