Chartered Management Institute: In My Opinion
John Berriman, a CMI Companion, senior client partner at PwC and chair of MacIntyre, on the value of teamwork and sharing lessons learned.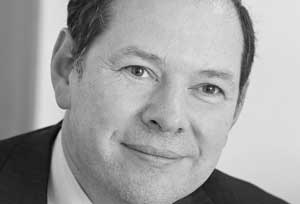 The person who 'advises rather than does' is sometimes likened to the peripatetic butterfly - only happy when moving from client to client and assignment to assignment. I prefer the analogy of a bee, a highly effective cross-pollinator with the occasional sting. In my opinion, the best advisers transfer their knowledge and experience across organisations and industry boundaries.
The most effective managers and leaders understand their people and focus on how best to get them to collaborate for the common good, rather than compete internally. And they guide and advise their teams by drawing out and applying practical learning lessons that enable their people to see what works best and what does not. This is a subtle skill, often learned rather than taught and applied instinctively.
I count myself fortunate to have worked with a wide range of organisations, public and private, in the UK and in over 20 countries worldwide. Living and working overseas needs stamina, respect for other cultures and a high degree of political awareness. It offers insights into varied business practices. In parts of the world, the importance of people, their careers and lives often seem to be secondary. I found that this stimulated my interest in people management, motivation and also my subsequent involvement in the voluntary sector.