Chartered Management Institute: In my opinion
Chris Hare, a CMI Companion and CEO of nTete Group, on the ingredients of success in international management.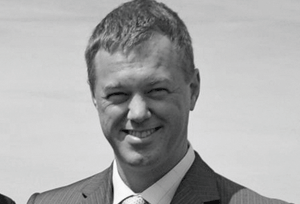 Many books have been written about international business and the behaviour, ethics and cultural faux pas associated with it. However, the more time I have spent living and working outside the UK, the more I have come to realise that successful international management boils down to five simple principles; principles that I learnt from my parents and have seen reflected in my own children.
The first of these is to listen well so you begin to understand the rationale, the motivations and outcomes desired by the other party. In leadership, as distinct from management, it is important to have, demonstrate and act on a vision. But the success of the vision depends on the people around you, whether they are your own team, partners, clients, the media or others. For change to happen, people need to understand and want it; otherwise it's a diet fad, a temporary withdrawal or submission, soon reversed. To make that change, you need to understand the common ground, the reality the other party is dealing with, to see how your goals can be reflected in theirs. However, this can be a little unrealistic. When communicating in front of teams, on stage or in small groups, it is often necessary to start talking before you listen fully, and this moves me to my next point.
Take the time to do research. We are told at school to 'do our homework', and that doesn't go away after we leave academia. Helping a client recently, I was surprised to discover he attended conferences without making prior meeting booking, or contacting local organisations, or looking in his network to see who would be in the area. If you don't have a busy schedule, then the trip is a 'jolly', either accidentally or deliberately.