Chartered Management Institute: In my opinion
Sir Peter Ellwood, a CMI Companion and former CEO of Lloyds TSB and chairman of Rexam, on why banking and manufacturing are not so different.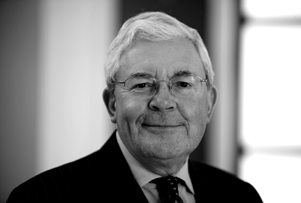 Banking and manufacturing are often presented in different lights. The former represents the supposedly corrupted source of the financial crisis, whereas the once neglected British manufacturing industry is now considered the saviour of the economy. Yet, after decades of leadership experience at the top of both sectors, I am convinced that they are not so different and it is important for business leaders not to get caught up in such emotional arguments.
Whether running a bank or a manufacturing company, managers and leaders need to recognise that business is business, and it is the quality of their leadership that will make a real difference to competitiveness, regardless of the current image of their industry.
We all know the banking sector is regarded with much indignation, so I would like to make it clear that I am talking about the responsible high street bankers looking after the day-to-day needs of millions of individual and business customers, and not the casino-capitalist investment bankers gambling with toxic sub-prime debt. Regardless of this distinction, my old colleagues in banking are the target for much criticism and my associates in manufacturing now operate in a rediscovered paradigm of virtue. The public images of these industries could not be more opposed; however, under the surface they are not so different.