Cheapflights' owner flies in a £150m sale
The flight search website started out life in an attic and is now reported to be fielding six offers, including from Expedia.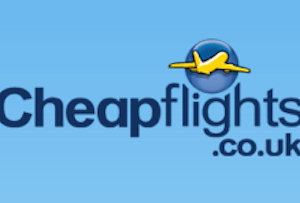 Flight search websites have been around since before the first dot com boom and bust, but investors still haven't lost their appetite for online comparisons. Momondo Group, the owner of Cheapflights, has confirmed that it is considering selling up after receiving as many as six offers.

The company has hired boutique advisory firm Arma Partners to look into a sale, which would value it at £150m, according to The Telegraph. Rival travel site Expedia and Travelocity's private equity owner Sabre Partners are among those reported to have made a play for it.

Cheapflights was founded by travel journalist John Hatt in 1996, starting out life as a three-person attic operation. It was then bought out by current chief exec Hugo Burge in 2000 with ex-ABN Amro banker David Soskin, who is still a non-exec director. The company rebranded after buying Danish 'meta-search' (aggregating results from other search engines) travel site Momondo in 2011.

Momondo as a whole made £43.3m in sales in 2013, while its first quarter revenues this year rose 20% to £14.5m. It makes 84% of that outside the UK and 40% of Cheapflights traffic comes from mobiles.

The company estimates the global meta-search travel market could be worth $6.6bn (£3.8bn) by 2017 (without saying what its value is now). And M&A in the industry has been taking off for a while: Priceline bought rival Kayak for $1.8bn at the end of 2012. Travel hasn't finished being disrupted just yet.