Cheers or jeers over EU nuclear subsidy U-turn?
A last minute change of heart in Brussels appears to give the go-ahead to Britain's first new nuclear power plant in a generation. But is it good news?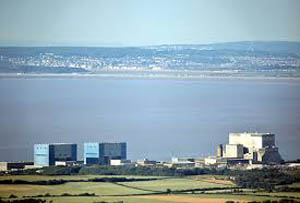 Outgoing EU competition commissioner Joaquin Almunia has apparently changed his mind, approving in principle millions of Euros of subsidy for the £17.6bn Hinkley Point C power station. The plant has been the subject of a 9 month competition investigation, which initially seemed unlikely to OK it for subsidies because of the hefty price guarantees offered unilaterally by the UK government. So is this good or bad for the UK?
Pros
Well, our ageing power infrastructure is creaking and we do need something to keep the lights on, whilst also of course keeping the carbon dioxide emissions down. This is the nub of the pro-nuclear case which the UK government, after decades of vacillation, now appears to support (at least until the next election campaign gets under way).

Nothing, they say, can beat nuclear for long-term, reliable low-carbon electricity production, making it the perfect partner to other more volatile renewables. Wind turbines only work when the wind is blowing, and even then if the wind blows too hard they can break down.

The price of solar PV has dropped massively (partly thanks to more subsidies which have helped push up production and economies of scale) But the cells still have a finite lifespan and the potential solar yield here is limited by the weather - the UK is not California or the Sahara desert.

Nuclear can satisfy the steady state load to keep everything humming in between the windy and sunny bits, and if the substantial planning, funding and regulatory hurdles of building one new nuclear plant can be overcome at Hinkley, then the process could be rolled out for other new plants subsequently. Simples.