China's anti-extravagance push has ended Macau casinos' winning run
Gambling takings in 'The Las Vegas of the East' fell last year for the first time on record.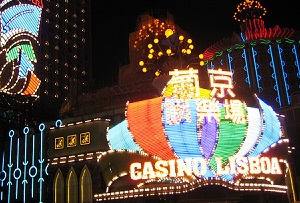 Macau is often referred to as 'Asia's Las Vegas', almost as though it represents that continent's poor imitation of a western icon. In fact, the former Portuguese colony might be more appropriately labelled the gambling capital of the world, after reporting casino revenues seven times that of its American cousin in 2013. This led to MT naming it as one of the top 10 emerging economies of 2014.
Lately, though, it's been looking like the territory's luck could be up. Today figures released by the region's gambling regulator showed takings fell 2.6% to 361 billion Macanese Pataca (£29bn) last year, after a staggering 30.4% year-on-year fall in December and double-digit dips in the three months before that. This marks the first year gambling revenues in Macau have fallen since the sector was opened up to outside investors in 2002.
Like Hong Kong, Macau operates as a special administrative region of China with its own government supervised at arm's length by Beijing. Gambling jitters have partly been blamed on a crackdown on extravagance by the Chinese Government, which has sought to rein in spending on corporate entertainment and gifts in recent years.