China's growth continues to slow
The rate at which the world's second-largest economy is growing has slowed up again for seventh quarter.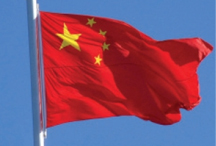 China's economy grew 7.4% in the third quarter of this year compared with the same period in 2011, which means that the rate of growth has decreased for the seventh quarter in a row.
But it's not necessarily all bad: recent data have suggested that the country is nearing the lowest point of its downturn. Retail sales and industrial production (as well as investment by firms) all picked up towards the end of Q3, prompting the country's premier, Wen Jiabao to actually declare that the worst is over.
The data also suggest that China has slightly decreased its reliance on investment for growth to continue. The next challenge to address is how it can boost its own domestic market. Sorting out this balance will put the country on a better footing for the future.