China's Singles Day is a huge opportunity for western business
A huge appetite for western brands is making the Chinese 11.11 Singles Day event into a worldwide force to be reckoned with. Here's what it looks like.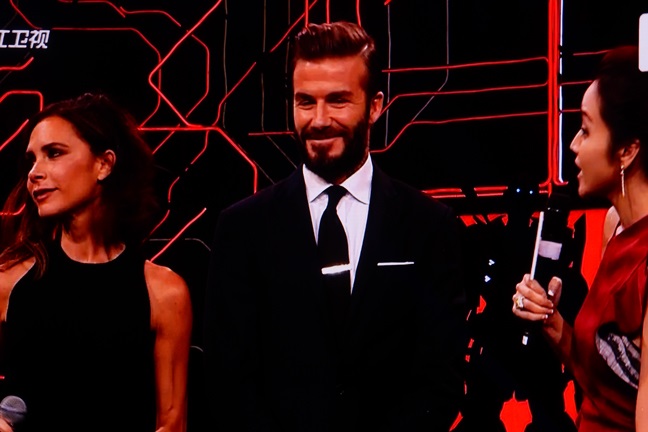 SHENZHEN, CHINA: A bemused David Beckham opened the 11.11 Global Shopping Festival in Shenzhen last night. With Posh at his side the pair kicked off a live TV Gala in the run up to Singles Day, a 24hr orgy of online shopping masterminded by Chinese e-commerce giant Alibaba.
The whole brouhaha had generated sales of $17.7bn or 120.7bn RMB when the virtual tills closed at midnight local time on the 12th. A lot of money by any reckoning, but somewhat short of the $20bn rumour that had been doing the rounds. But then the RMB (like a few other currencies we could mention) isn't what it was this time last year.
The TV show – an amped-up hybrid of It's a Knockout and The Generation Game, as produced by The Shopping Channel – is, like pretty much everything done by Alibaba, an enthusiastic and unashamed attempt to persuade it's 400m active consumers to buy, buy, buy.