China's slowing GDP growth won't stunt our economic recovery
China's economy expanded a measly 7.3% in the third quarter, putting it on track to miss its annual targets. But should you be worried?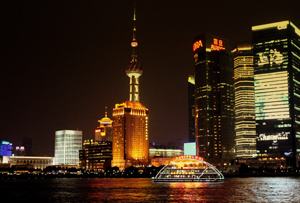 That's it. Someone's opened the seventh seal and the economic apocalypse is upon us. China has only managed 7.3% annualised GDP growth for the third quarter. Its manufacturing output grew only 8%. Its retail sales were up a mere 11.6%, and fixed asset investment growth dropped to barely 16.1%. And, worst of all, most of these marginally failed to meet analysts' expectations!
Scary stuff. But before you make your way in an orderly fashion to the nearest bunker, you might want to pause for a little perspective. Yes, China's economic growth has slowed, but 7.3% isn't exactly sluggish and manufacturing actually bounced 1.2% from its low in August. And, while this may mean the People's Republic will miss its annual GDP target of 7.5%, it doesn't mean it's in for some sort of cataclysmic collapse. Rather than contracting, China's economy could actually be in the process of rebalancing.
Rapid growth in China helped buoy the world economy during the recession, but it was built on investment and fuelled by debt. Neither of these is healthy. The fact that fixed asset investment growth dropped to 16.1% from 20% in 2013 while retail sales remained more of less the same (growth was down by 1.3%), is perhaps a sign that demand is finally beginning to catch up with supply. Indeed, consumption now accounts for a record 48% of China's GDP. To put things in perspective, it's around 67% in the decadent West.