Chineasy: The new way to read Chinese - review
This clever book started out fun, but there's no disguising that learning Chinese is difficult. Very difficult, says Will Butler-Adams, the MD of Brompton Bicycle.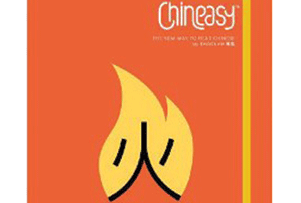 Ni-hao' ('hello') is about as far as I have ever got with Mandarin, which is pretty pathetic, as Taiwan, China and Hong Kong are all important suppliers as well as markets for us at Brompton.
The perceived wisdom is that if you find the Chinese language hard work, just wait until you have a crack at the written word.
So, imagine my delight when I stumbled across Chineasy, which offers a new visual method designed to make reading Chinese characters fun and easy. The author, ShaoLan Hsueh, a calligrapher's daughter who describes herself as 'part geek, part entrepreneur, part dreamer', started the project out of a desire to teach her own children to read and appreciate the Chinese language, and to see if she could tackle the enormous task of deciphering the Chinese language of her childhood.