'Chinese boss offered me $20,000 to write to Angelina Jolie'
Eden Collinsworth, author of I Stand Corrected, on the unique challenges of working in contemporary China.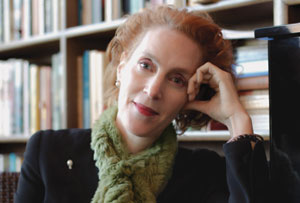 I Stand Corrected by Eden Collinsworth
Doubleday/Random House, £18.99
What inspired you to write this book?
I'd spent 30 years going in and out of mainland China on business and had borne witness to its profound transformation. Despite the nation's growing status as a world economy, it was achingly apparent to me that Chinese businessmen were still uncomfortable in the company of their Western counterparts. That prompted me to write a Western etiquette guide for Chinese businessmen. To my complete shock, it quickly became a Chinese bestseller. I Stand Corrected tells the story of the year I spent living in Dongzhimen, Beijing, writing that book and the madcap adventures that unfolded. It's fundamentally a memoir but it branches into travel and business.