Chinese consumers just spent $1bn online - in eight minutes
China's Singles Day extends its lead as the world's biggest online shopping bonanza, as UK retailers tire of Black Friday.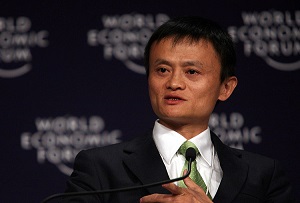 There's nothing quite like bingeing on online bargains to soothe the dull ache of loneliness. That seems to be the view in China anyway, as its annual Singles Day bargain bonanza smashes records. Chinese consumers spent $1bn online in the first eight minutes of the sales during the country's Anti-Valentine's Day, which has largely been orchestrated by Alibaba.
The tech giant helped to whip up the frenzy with a star studded variety show featuring Daniel Craig and a special video message from Kevin Spacey's Machiavellian US President Frank Underwood from the Netflix show House of Cards.