Chinese investors plough £265m into Manchester City owner
The club's parent company City Football Group (CFG) has sold off a 13% stake to a consortium led by CMC.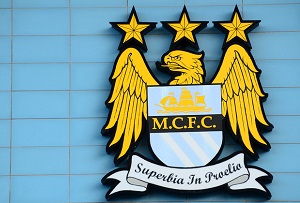 We saw the government falling over itself to welcome Chinese president Xi Jinping for his state visit in October, with the red carpet rolled out and a plethora of platitudes from both sides. Now it looks as if the football club Xi toured for part of his visit is hoping to one-up rivals by making inroads into the highly valued Chinese market.
Manchester City trumped fierce rivals Manchester United after securing a visit from the Chinese president – despite the fact he's a lifelong United fan. Accompanied by David Cameron, the president received VIP treatment for his trip to the Etihad stadium, which reportedly came about thanks to the successful lobbying efforts of Manchester Council leader Sir Richard Leese (who just happens to be an avid City supporter).
That may have all been in good fun, but the announcement of a partnership between City's parent company, City Football Group (CFG) and a consortium of institutional investors, led by CMC (China Media Capital), shows the club's intent to expand its global reach. CFG has been valued at $3bn (£2bn) after selling a 13% stake worth £265m to the consortium. The tie-up follows six months of talks, as CFG looks to branch out even more internationally, with the Chinese football industry a prime target.