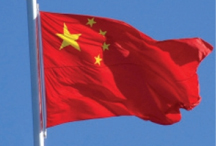 Chinese premier zen on growth woes
Quote of the day: 'We need to be sober, and see that the economic rebound is not yet stable and economic hardship may continue for some time.' Chinese premier Wen Jiabao has warned that his country's economic woes are far from over. His pragmatic statement comes in the wake of China's latest GDP data, which showed that growth has fallen below 8% for the first time in three years.
Published: 16 Jul 2012
Last Updated: 09 Oct 2013
Find this article useful?
Get more great articles like this in your inbox every lunchtime