Chris Deerin: The SNP is like a business that's grown too fast and hired the wrong staff
The trouble with the SNP's new intake, keeping our company cool and why PR is alive and kicking.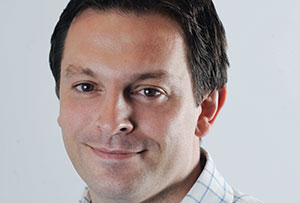 You know what it's like: you've been plugging away with your own small business for yonks, in largely fruitless fashion. You make a funny little widget for which there has never been much consumer appetite. You've tweaked it over the years in an attempt to widen its appeal, but with little success. Still, you refuse to admit defeat - you believe passionately in your widget.
Then, one day, it takes off. Someone cool raves about it on Twitter and suddenly everyone wants one - indeed, people become fanatically obsessed. To keep up with demand you're forced to hire dozens of new staff - in an instant you go from six people to 56. You can't believe your luck: you're rich, famous and popular. But at the same time something niggles: the culture of the company has changed; you can't keep on top of things like you did in the old days; and these new staff members that you were forced to hire at speed... well, frankly, some of them are proving a little odd; others a bit uppity.
This, with a dash of poetic licence, is the story of the Scottish National Party. An outfit that until relatively recently comprised Alex Salmond and a bunch of less-talented pals is now the third biggest force in British politics. Indeed, with Labour currently behaving like one of those monks who has set himself on fire in protest at something or other, the Nats are arguably the only credible opposition. What they did to Labour in May - cutting them down to a solitary Westminster seat in their traditional Scottish heartland - they will repeat next May in the Scottish Parliament elections.