Christmas service could make or break retailers
Good customer service isn't just a retention tool - it can also boost profit margins, a report suggests.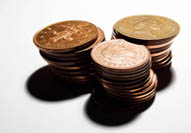 This week is National Customer Service Week, so here at MT Towers we've been bombarded with research on the subject today. And one of the more interesting ones comes from 'customer experience' consultancy Retail Eyes, whose latest survey found that 70% of consumers would actually pay more for a product if it meant better customer service. Now admittedly the author has a vested interest here. And admittedly that's the kind of thing that punters like to tell researchers, even if in practice they'd do nothing of the sort. But in an era of low-cost no-frills everything, it's nice to know that people still see value in good service…

Retail Eyes also reports that more than half of us will give up on an intended purchase and walk out if the service is rubbish. CEO Tim Ogle has been eyeing up the figures (sorry) and reckons that it comes down to the little things – if staff look bored, or distracted, or scruffy, customers get irritated. By contrast, 46% of respondents said that helpful and understanding staff were the most important part of their shopping experience. Unless of course you go too far: people seem to hate that irritating recent trend of assistants pouncing on you the moment you walk through the door.
And this highlights an important point: customer service is incredibly hard for businesses to get right. Some people want to be left alone until the last possible minute, others like their hand held; others might fall into either camp depending on what mood they're in or what they're buying. This is a tricky balance to strike in a restaurant, but it's even more difficult in a shop (which perhaps explains why their service was ranked well below that of hotels, restaurants and supermarkets). It's also much harder to offer good service when you're short of resources, as many firms will be after recent cut-backs. Still, given that persuading punters to part with their cash is likely to be a real challenge this Christmas - with some estimates suggest that spending could be down by a third - there's an obvious incentive for retailers to get this right quickly.

The more interesting question in the long term is whether any company will be able to charge a premium for better customer service. And to be honest, we're sceptical. Everyone values good service to some extent, and some people will probably even pay extra for it. But with so much price competition out there now, it would be a brave company that makes this the cornerstone of their strategy.

In today's bulletin:
Tesco bounces back - but denies Rock bid
Tories take Route 66 on retirement debate
Don't believe everything bloggers tell you
Osborne courts entrepreneurs with NI holiday
Christmas service could make or break retailers