Church of England calls for Exxon climate 'stress test'
Energy firms could struggle to cope with tighter environmental regulations.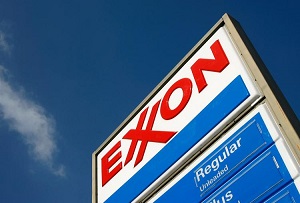 Worries about our impending doom at the hands of an ever-warmer planet have taken a back seat since the world was engulfed by financial tumult in 2009. But the dual challenges of climate change and finite fossil fuels remain a powerful threat to the future economy.
While energy firms have been investing in renewable sources and the popularity of so-called 'clean tech' products like electric cars and home-mounted solar panels has increased, politicians understandably feel the private sector needs a bit of hurrying along. At last year's COP21 Paris climate summit, world leaders agreed a deal to limit global temperature rises to two degrees Celsius.
It's not like you can just turn the global thermostat up and down so that's something of an aspirational goal, but it could have big implications for the world's energy companies. Now the biggest of those by market cap, ExxonMobil, faces calls from investors (including the Church of England) to run a 'stress test' as to how it will cope with the new regulations that are likely to arise from it.