City job openings hit seven-month high
Some 2,500 new jobs were created in the Square Mile last month, up 38% from last year.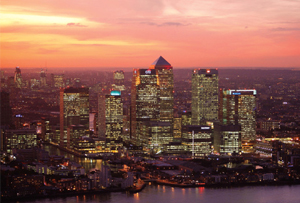 At a time of the year when vacancies traditionally decline, recruitment firm Astbury Marsden said job vacancies in the City have jumped to their highest level in seven months.

There were 2,500 new City vacancies in November, up 6% on the previous month and 38% higher than the same time a year ago.

Astbury Marsden, which specialises in financial services recruitment, said a rise in stock market trading had helped fuel the jump in City openings. 'There is normally a lull in hiring activity at this time of year, and this is the first time since 2010 that we have seen a reversal of that trend. This is the long-awaited positive indicator that the City has been hoping for,' the firm said.

Earlier this year, the FTSE 100 surged past the 6,000 barrier for the first time since July 2011. At 6,620, London's benchmark index is now up 10% from the start of the year after an increase in merger and acquisition deals and a number of high-profile IPOs such as the Royal Mail.

Positive data on the UK and US economy has also boosted confidence in the markets. UK GDP rose by 0.8% in the three months to September, the fastest growth seen in three years. The Office for National Statistics also calculated that production grew by 0.5% and manufacturing 0.9%.

The pick-up in the City is also reflected in pay. The financial rewards handed to the City's highest-paid bankers rose by a third last year. Meanwhile more than 2,700 of them were paid more than €1m (£830,000) in 2012, according to figures published last week.