City Link's collapse shouldn't have been a surprise
Suppliers to the failed delivery firm can't be blamed for not checking its books - financial reports have become bloated and unreadable, thanks to the FRC.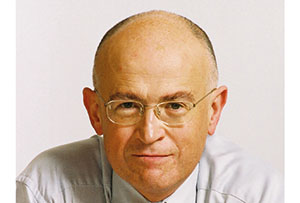 I am writing this on a bitter February day. This fits with the exceptionally difficult and unpleasant start to the year I had as a result of being involved in the failure of City Link, which ruined Christmas, and much more, for a lot of people.
City Link was the delivery business that Better Capital bought for £1 in 2013, but, despite our best efforts and many millions of pounds invested, it proved impossible to save. Capitalism is the best way to run an economy but that does not stop it being a hard route. At its core is that weaker business models must give way to stronger ones. Given the entrenched interests of owners and other 'stakeholders' (a term I hate, whose correct usage is rooted in Transylvania) this means companies usually fail painfully when the money ceases to be enough to pay their liabilities.
Nowadays, things like redundancy pay mean that those liabilities actually expand on ceasing to trade, guaranteeing that creditors will not all get paid. And that is what happened to City Link – contractors especially took a substantial loss.