City surprised as inflation dips and pound falls
Better-than-expected inflation figures have taken the financial markets by surprise, dropping to 2.4% in April. Could the squeeze finally be abating?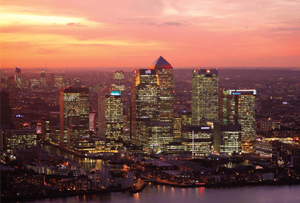 The Office for National Statistics today announce that the rate of inflation in the UK was just 2.4% in April, down from 2.8% in March. That's a pretty substantial drop, and means that the pressure on household budgets could be easing up, at least for a while.
Measured by the Retail Prices Index (RPI), inflations fell to 2.9% in April from 3.3% a month before, which although a slightly different measure (and pertaining more closely to the high street than the economy in general) is a good sign too.
The news of falling inflation saw sterling fall as currency traders obviously decided that this gives the Bank of England more leverage to use another round of quantitative easing to stimulate the economy. The pound fell by 0.7% against the US dollar (to about $1.52), and by 0.5% against the euro, to about €1.18.