City trader blows £40,000 on champagne to 'impress' Benicio Del Toro
An unnamed City trader spent £40,000 on booze at private London nightclub Raffles last week. All to impress Hollywood A-lister Del Toro, who was sitting at the next table.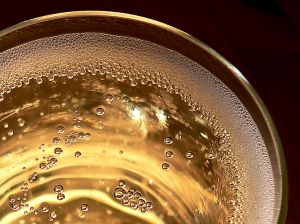 The commodities dealer attended a Halloween party at Raffles in Chelsea when the cash splashing took place. According to onlookers, the scene was aptly horrific.

The chap arrived at around 9.30pm with nine other traders and began knocking back the cocktails. But when the group spied Snatch and Usual Suspects actor Benicio del Toro around 11pm, they took it up a notch. The trader began to order bottle after bottle of expensive champagne: three £8,000 Methuselah bottles of Dom Perignon and seven £3,500 Dom Perignon Oenotheque 1996.
By the time the club closed, the anonymous spendthrift had spent a total of £40,090.73 - including a £5,229.31 tip.
Del Toro was not available to comment on whether or not he was impressed by the display at time of writing...