Claire Simpson: 'When you're doing it on your own any working mums guilt goes out the window'
POWER MUMS: The insurance executive talks about taking on City bully boys, being a single mum and why she sent her daughters to private school.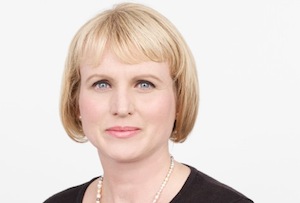 Claire works at Hiscox, based at Lloyds of London, as a political and credit risk underwriter, where she manages a worldwide portfolio of over $1bn (£660m). She has two daughters aged 11 and 13, who she has raised on her own for the last 10 years. She says she is inspired by her hard working parents and particularly by her own mother, who was the family breadwinner at some points in her childhood.
What does someone who underwrites insurance actually do?
Each day I sit in Lloyds and wait for brokers to come and discuss their clients' risks with me; you never know what they will bring. So this morning I saw deals in Chad, Angola and Venezuela. And you appraise their risks and make decisions on whether to share those risks with them. There is $25m at the end of my pen.
I love my job; I love my team. There are five of us who generate £15m in new business each year and having to build that up from scratch each January is very exciting.