Is the class system still alive and well in business?
I want to become a partner in my organisation. Will my lack of public school education hold me back?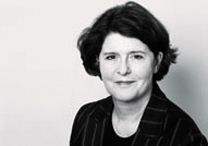 Miranda Kennett will speak at MT's Inspiring Women conference on November 27, 2013 - click here to find out more.
Q: I work in a professional firm at just below partner level. All the partners are public school and top university educated. Although I got a good degree I feel discriminated against because I went to a comprehensive and my university was more lavatorial brick than ivy-clad. It seems the class system is alive and well, so should I forget about ever making partner?