Class warriors are back on the streets
There are deep divisions on the streets of Rochester and Blackpool and UKIP is making merry with them, says Matthew Gwyther.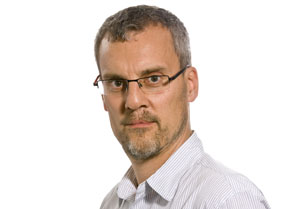 Way back in 1997 when Tony Blair arrived in Downing St with his growing brood in the Ford Galaxy you could have been forgiven for thinking that class politics was dead and buried in the UK. New Labour strove to rid itself of Marxist labels and rebrand the proletariat and the bourgeoisie. It had to do so to get into power. But its recent denials of deep us-and-them class divisions may have alienated more voters than it has won.

During the boom years all those middle earners did not do that well and since the bust things have been hard: they've lost tax credits like child benefit, they fear for their jobs, their kid's university places cost a fortune and when the offspring leave college low-paid internships appear to be all that's available.

And forget about getting on the housing ladder: a fall back in class status from generation to generation now looks like a real possibility. Up at the higher end of the scale boardroom pay and bankers' bonuses seem ever more outrageous. The ratio between the lowest and highest paid in UK business is now at an all-time high of 180.

However, trying to find 'the working class' has become very difficult in a country where almost 70% own their own homes and a majority are in white-collar work. But, make no mistake, class is still there and, bizarrely, the party who appears to understand and be able to exploit it is UKIP. They know how to work resentment and anxiety. They are master manipulators of the Age of Rage.
Two events this week remind us of the continuing rawness of the divisions caused by class in the UK. Firstly, we have the rumpus caused by the pair of latter-day Basil Fawltys who run that hotel in Blackpool where after a poor review on tripAdvisor they took it upon themselves to fine the guest £100. They were severely ticked off by the desperate local trading standards people for doing so. This is the last thing Blackpool needs.
The farce - enjoyed at very great length by The Daily Mail - is regarded as a great source of mirth because of what Blackpool stands for: a hapless working class relic of a place that is seriously down on its luck. Adaptation to the 21st century has been painful for Blackpool: those who used to holiday there now dream of going to Ayia Napa. And many get there.