Clever crossovers
SPONSORED CONTENT: From the multi award-winning Qashqai to the sporty Juke and spacious X-Trail, Nissan is miles ahead with its pioneering crossover range, featuring technologies to make driving easier and safer.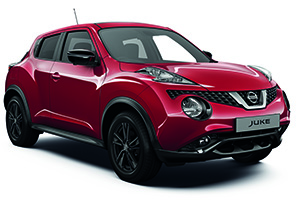 Think of the word 'innovation' these days and the mind may leap to disruptive online brands like Airbnb or Spotify, and the impact they've had in shaking up the worlds of hospitality and music. The message from their success is that if you think things are good enough as they are, you're wrong: the next innovation is always just around the corner.
The automotive industry is no different. Ever since its birth early in the 20th century it has been driven by the constant arrival of new methods, ideas and products – from the combustion engine to the humble seatbelt.
But the industry hasn't exactly sat with the handbrake on in the face of modern challenges either. Take the creation of the crossover vehicle, which manages to satisfy two very current, and potentially contradictory, needs – concern for the environment and the desire for high performance.