Co-op Bank goes unpunished despite 'serious and wide-ranging failings'
Regulators apparently thought a fine would be counter-productive.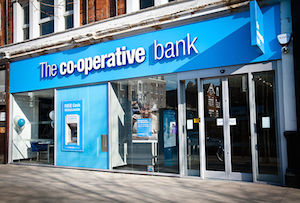 The regulators tasked with overseeing Britain's financial institutions aren't generally shy about doling out big fines to those companies that have broken the rules - they have meted out billions of pounds worth of penalties in the past few years for PPI mis-selling, market rigging and IT failures.
It's pretty remarkable then that the Prudential Regulation Authority and Financial Conduct Authority have left the 'serious and wide-ranging failures' of the Co-operative Bank go unpunished. The bank came close to collapse in 2013 after its credit rating was downgraded by six notches on the back of a £600m loss, but regulators thought a public dressing down would be retribution enough.
'The firm did not adequately consider the level of risk it assumed and therefore did not have the capability to manage that risk,' the PRA said. 'This in turn had the potential to weaken the firm and reduce its resilience.'